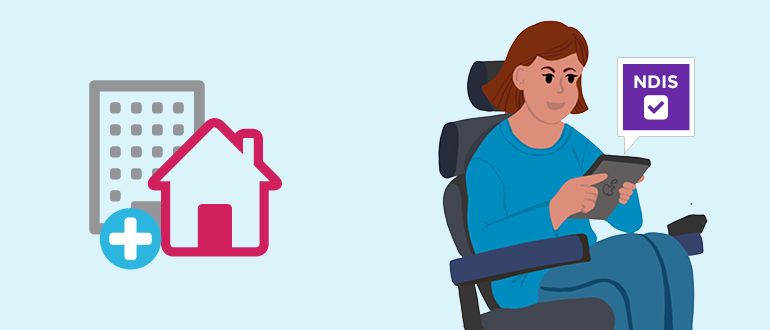 Live workshop

The NDIS and mainstream housing

Learn about mainstream and non-SDA housing, home modifications, assistive technology and capacity building supports to help a person with disability explore suitable mainstream housing.

Format
Live Zoom Workshop

Date
Wednesday 28 February

Time
10:30am–1:30pm (AEDT)
Lead Presenter
Vivien Williams, UpSkill Trainer

Who is this for:
Support coordinators

NDIS allied health professionals

Professionals assisting people with complex support needs
This workshop includes:
Practical exercises

Group discussion

Question and answer session

A comprehensive list of helpful resources
This workshop focuses on the 'bricks and mortar' of home and living. It is designed to help you assist people with disability to explore suitable mainstream housing that reflects their goals, preferred living arrangements and support needs.

This workshop doesn't include information about SDA. You can find out about SDA in these
videos/resources
from
Housing Hub
.
After this workshop you will be able to:

Explore the NDIS and mainstream housing interface


Understand the role of the NDIS in Home and Living supports

Explore housing options and opportunities including innovative and contemporary approaches


Develop strategies to address some of the common housing barriers experienced by people with disability


Recognise the importance of separation of housing and supports

Why should I attend this workshop?

Finding accessible and affordable housing is challenging to say the least.

We cannot promise a silver bullet. But we will provide innovative ideas and useful tips to help make a person's housing goals a reality. We will share successful stories where 'out of the box' thinking has made housing dreams come true.

Register now to secure your spot
Can't attend this one? Be notified of upcoming dates for this workshop