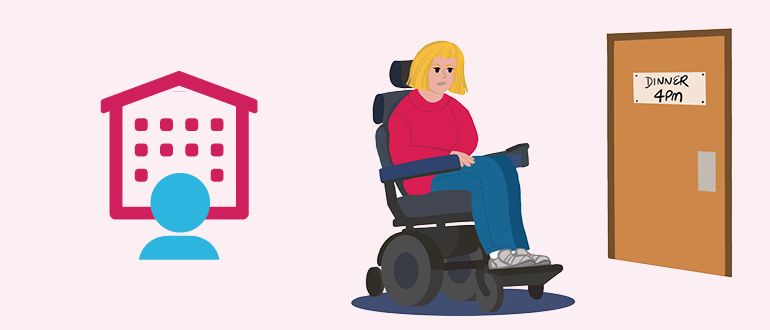 Live workshop

Supporting young people in aged care to benefit from the NDIS
Learn how to assist younger people living in aged care to access appropriate home and living supports through the NDIS.
Format
Live Zoom Workshop

Lead Presenter
Vivien Williams, UpSkill Trainer

Subsidised Price
$150

(includes GST)
Who is this for:
Support coordinators

NDIS allied health professionals

RAC providers including lifestyle coordinators


Professionals assisting people with complex support needs
This workshop includes:
Practical exercises

Group discussion

Question and answer session

A comprehensive list of helpful resources
This workshop is a great introduction to the residential aged care (RAC) and NDIS interface. It will provide clarity on who is responsible for what and provide insight on the muddy waters that can exist.

It will also discuss the government's commitment to the YPIRAC Strategy and work that is being done.
After this workshop you will be able to:

Leverage the implementation of the government's younger people in residential aged care (YPIRAC) Strategy and NDIS policy

Provide younger people in aged care with information and examples of NDIS supports

Identify and understand responsibilities in the interface between the NDIS and aged care systems

Work together with RAC and NDIS professionals to lead a collaborative approach across service systems

Assist a person choosing to leave RAC to access appropriate supports to live well in the community
Why should I attend this workshop?

The government set ambitious targets of no one under the age of 65 being admitted to aged care by 2022 and no one under 65 living in aged care by 2025.

While there has been modest progress on these targets there are still around 3,000 people under 65 living in aged care, and each month another 30 enter.

Let us know you're interested and be notified of upcoming dates...

Empty space, drag to resize