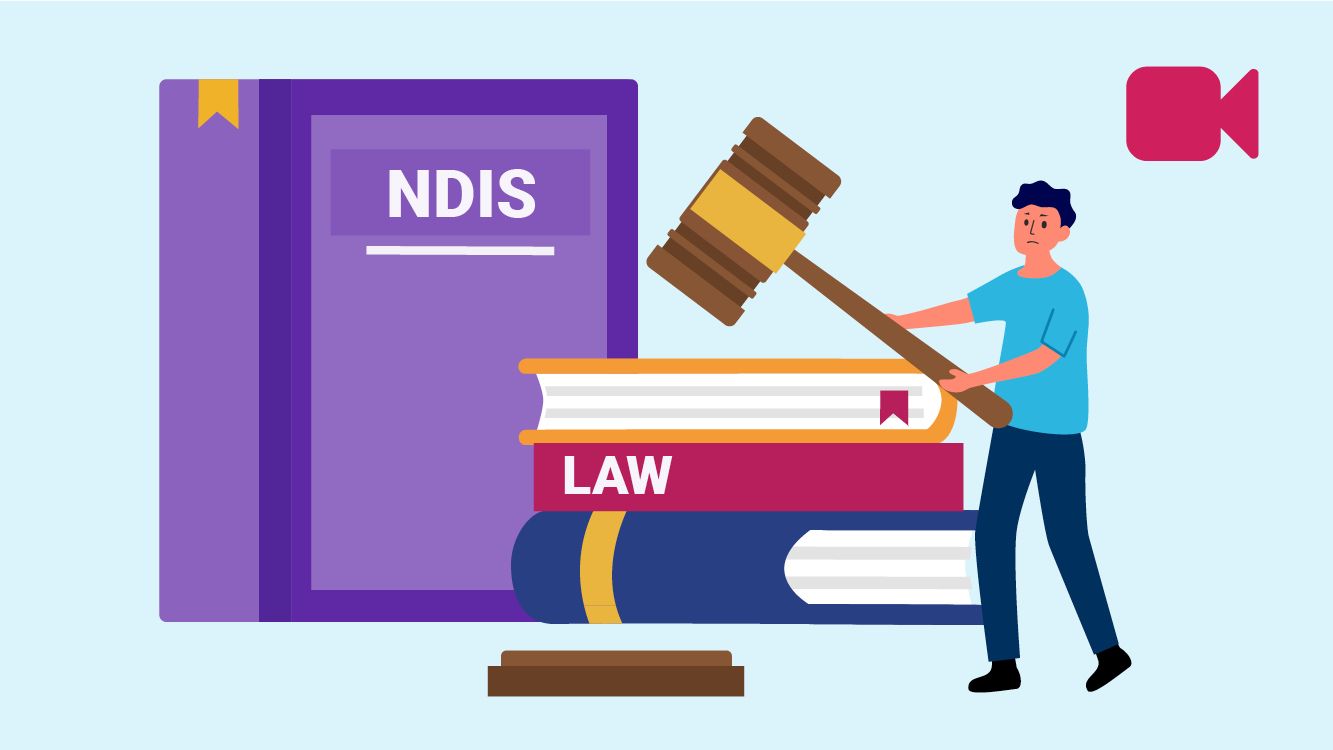 LIVE WEBINAR
Supporting NDIS participants in the justice system
Learn about supporting people who are involved in the NDIS and justice interface. Gain practical advice and tips from our expert panel about working in this complex space.
Lead Presenter
Whitney Lipman,
UpSkill Trainer
Empty space, drag to resize
Who is this for?

Support coordinators

NDIS allied health professionals

Professionals assisting people with complex support needs
People with disability who are also involved in the justice system can have complex support needs. Most people who have disability and are involved in the justice system have a psychosocial disability. Generally, there is a lack of understanding and awareness about their diagnosis and the theory that underpins the NDIS and justice interface.

What can support coordinators and allied health professionals do to better equip themselves to work with this group of people?
This webinar brings together a panel of experts to discuss how we can better assist these people. We will review the responsibilities of the NDIS and justice system and our panel will provide practical advice and expert tips for you to implement into your clinical practice.

After attending the webinar you will have a better understanding of:
The working with someone who has complex needs and is involved in the justice system

The needs of people exiting the justice setting
The webinar will include some theory and a facilitated Q&A. We want to ensure that this webinar is tailored to your learning needs so there is an opportunity to ask questions and inform the way the webinar will look on the day.

There will also be an open Q&A for those who subsequently have questions about what was discussed on the day. This webinar will be recorded for those who are unable to attend on the day.
Join our panel of experts as we:
Navigate the complex interface between the NDIS and justice

Provide practical strategies to work with people who are involved in the justice setting

Determine some of the needs of a person exiting the justice system
Register now to secure your spot
Leigh Garratt – CEO of OARS (Offenders Aid Rehabilitation Services) Community Transitions

Leigh is the Chief Executive Officer of OARS Community Transitions and the Centre for Restorative Justice. He began work with OARS SA in January 1994. OARS CT is known for its work in providing homelessness support, advocacy, counselling, and drug and alcohol treatment for offenders, those at risk of offending and their families.
Leigh is currently:
Chair of the Board, Unity Housing Company
Board Member, National Indigenous Network Initiative
Board Member, Australian Crime Prevention Council
Board Member, Community Accommodation and Respite Agency Inc

In 2002 Leigh's leadership achievements in the not-for-profit sector were recognised when he was named `CEO of the Year' for the NFP sector by Equity Trustees.
Jared Frost – Senior Occupational Therapist, NDIS – Offender Services

Jared is a Senior Occupational Therapist with the Department for Correctional Services (DCS) in South Australia. He works in a specialised team that was developed in 2021 to identify prisoners living with disability and to assist them to access the NDIS and to use funded supports to minimise their risk of returning to custody.
Jared has previous experience working for SA Heath in acute, sub-acute and community mental health. Before joining DCS Jared was employed by the NDIA as the inaugural Justice Liaison Officer in South Australia.
Nathan McDonald – Home and Living Specialist Lead, Housing Hub

Nathan is the Home and Living Specialist Lead at the Housing Hub. He has a background in case management, having worked predominantly within the justice and disability sectors, and a broad knowledge of the NDIS and mainstream support. Nathan is passionate about helping participants achieve their goals and leading his team towards positive outcomes for participants.